ZOOM U TAIL WORM 20 PKG 6in #001-003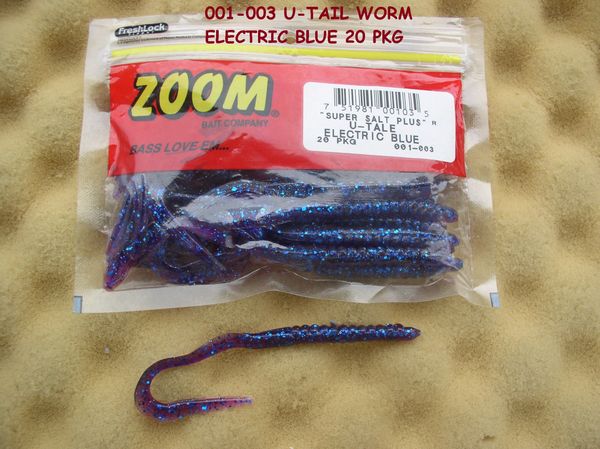 ZOOM U TAIL WORM 20 PKG 6in #001-003
ZOOM U TAIL WORM ELECTRIC BLUE 20 PKG 6in #001-003

Description:
This popular soft plastic simulates the look and feel of a worm to trigger the predatory instinct in fish. Each is salt-impregnated for extra bite-holding power.
SPECS: 001-003 ELECTRIC BLUE
UPC: 751981001035
Remember FREE Shipping on orders of $25 or more!