ZOOM SUPER SALT PLUS TRICK WORM KENTUCKY FLASH #006-380 20-PKG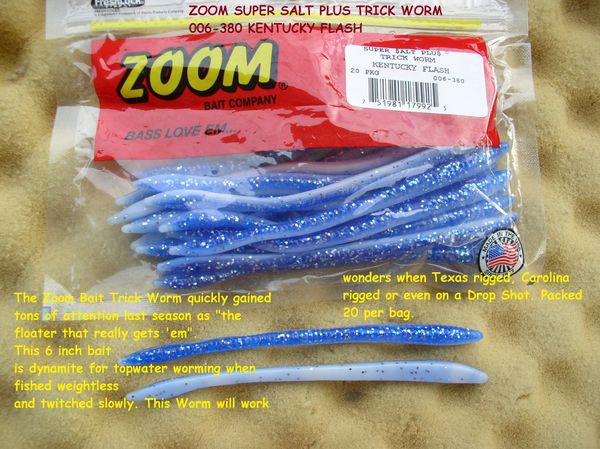 ZOOM SUPER SALT PLUS TRICK WORM KENTUCKY FLASH #006-380 20-PKG
ZOOM SUPER SALT PLUS TRICK WORM KENTUCKY FLASH #006-380 20-PKG

Description:
The Trick Worm quickly gained tons of attention last season as "the floater that really gets 'em". This bait is dynamite for top water worming when fished weightless and twitched slowly. Hook it Texas style. 
UPC:751981182802, UPC:751981182789, UPC:751981179925

Size: 6 1/2in
Color: KENTUCKY FLASH

Manufacturer: Zoom Lures
MODEL:006-380

Remember FREE Shipping on orders of $25 or more!