ZOOM SUPER SALT PLUS OL MONSTER 10.5in WORM GOOSEBERRY COLOR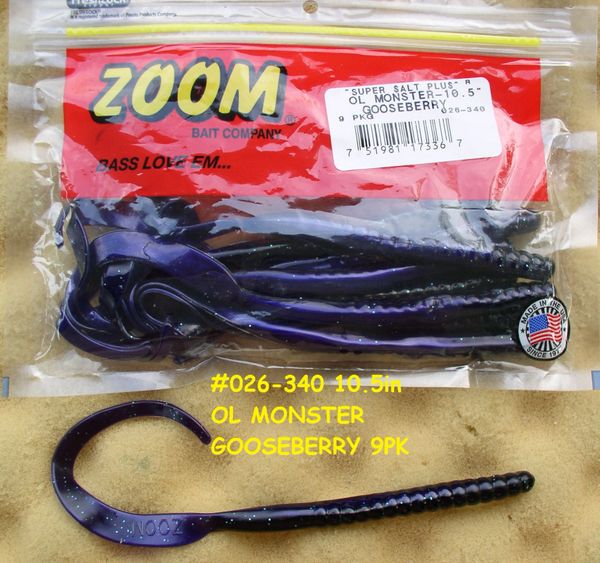 ZOOM SUPER SALT PLUS OL MONSTER 10.5in WORM GOOSEBERRY COLOR
ZOOM SUPER SALT PLUS OL MONSTER 10.5in WORM GOOSEBERRY COLOR

Description:
The Ol' Monster from Zoom Bait Company has been the go-to big worm of tournament anglers for years. The Ol' Monster is a sure bet to catch a kicker to fill out your limit or to boat the fish of a lifetime.

SPECS: 026-340 GOOSEBERRY
UPC:751981173367
Remember FREE Shipping on orders of $25 or more!