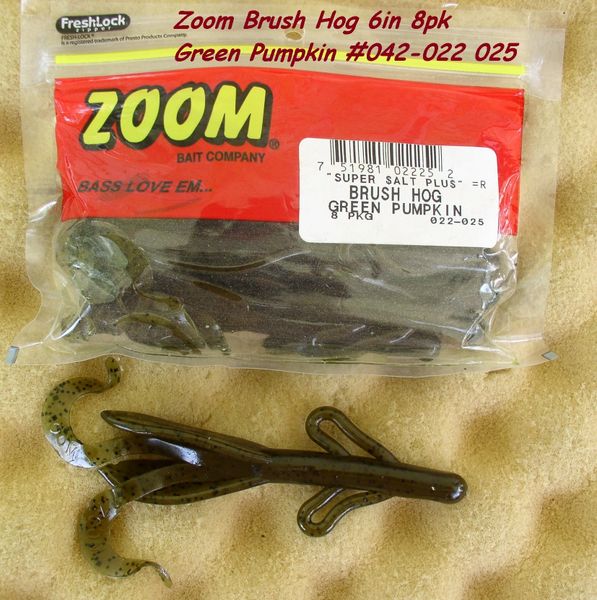 ZOOM LURES BRUSH HOG
ZOOM LURES BRUSH HOG

Description:

The Zoom Brush Hog is the favorite of many across the country. This bait is large (6"), but falls slowly because of its wing-like features on the side. Combined with a double tail on the back, this bait puts lots of vibration out and can call fish even in murky water. This is most often fished on a Texas rig, but also is gaining popularity on the Carolina rig. A very versatile bait that is used by many as their "go to" bait.
Try the Tiny and Baby Brush Hog in the spring and fall when the water is slightly cooler.
Sizes
022: Brush Hog - 6" - 8 per pack
042: Baby Brush Hog - 4" - 12 per pack
055: Tiny Brush Hog - 3" - 15 per pack
UPC:751981022054
Remember FREE Shipping on orders of $25 or more!