ZOOM BAIT COMPANY SALTY SUPER TUBE JUNEBUG RED 3.75in BODY 8-PKG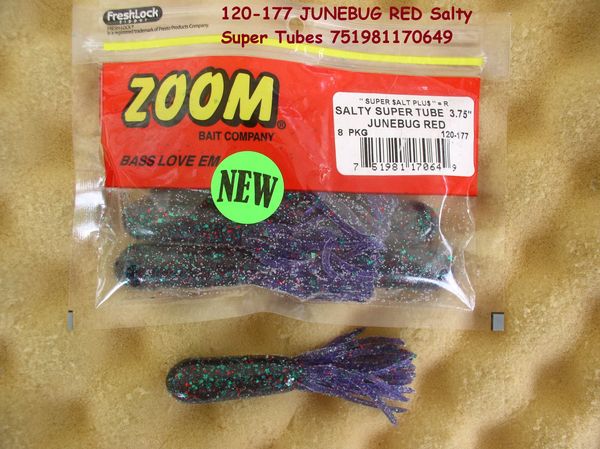 ZOOM BAIT COMPANY SALTY SUPER TUBE JUNEBUG RED 3.75in BODY 8-PKG
ZOOM BAIT COMPANY SALTY SUPER TUBE JUNEBUG RED 3.75in BODY 8-PKG

Description

Differs from the company's original tube because it's hand-dipped for a thicker, tougher body. It is also loaded with salt and specifically designed to meet the needs of pitchers and flippers (4 ?? Inch version) and finesse guys (3 ¾ inch).
COLOR:JUNEBUG RED
Size: 3.75"
Model: 120-177
UPC:751981170649
TUBE HOOKS-http://fishingbaitslures.com/products/oldhams-weedless-wire-guard-tube-heads-jig-heads-hooks-lures-3-16oz

Remember FREE Shipping on orders of $25 or more!