ZOOM BAIT COMPANY FINESSE WORM 4 3/4in X 20pc WATERMELON MAGIC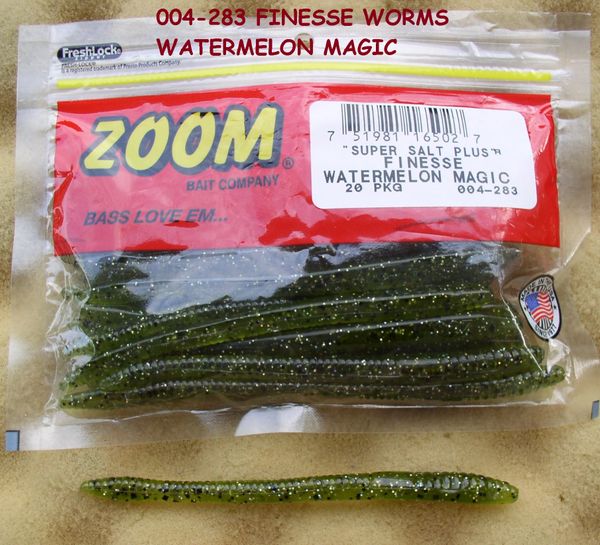 ZOOM BAIT COMPANY FINESSE WORM 4 3/4in X 20pc WATERMELON MAGIC
ZOOM BAIT COMPANY FINESSE WORM 4 3/4in X 20pc WATERMELON MAGIC


Description
Zoom Finesse Worms are unstoppable when Texas- or Carolina-rigged. The Finesse is a smaller version of Zoom's trick worm and is 4 3/4" worm is ideal for colder water, finicky fish, and situations of high fishing pressure. 20 pack.
UPC:751981165027, UPC:751981161357, UPC:751981168868
Remember FREE Shipping on orders of $25 or more!