ZOOM BAIT COMPANY FAT ALBERT COTTON CANDY COLOR GRUB 3.25in BODY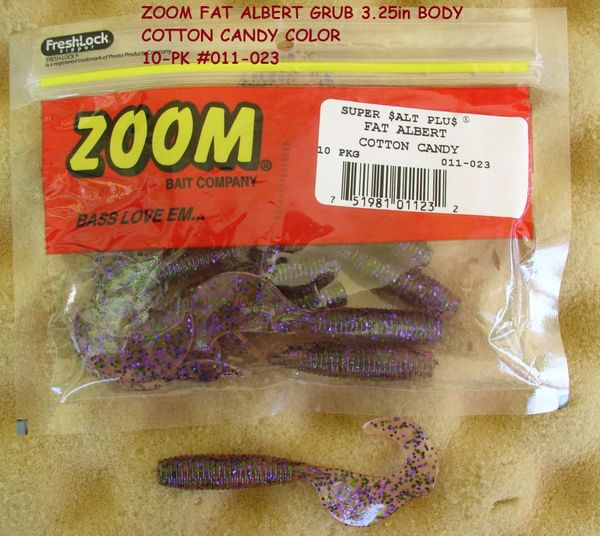 ZOOM BAIT COMPANY FAT ALBERT COTTON CANDY COLOR GRUB 3.25in BODY
ZOOM BAIT COMPANY FAT ALBERT COTTON CANDY COLOR GRUB 3.25in BODY

Description

The extra-fat 3 1/4" body of the Fat Albert Grub provides a wide profile. This style is popular for many game fish and makes a great trailer to any spinner bait. 10 per pack.
023 - Cotton Candy
Size: 3.25"
Model: Z011-023
UPC: 751981011232, UPC:751981011096, UPC:751981011256, UPC:751981011133
Remember FREE Shipping on orders of $25 or more!