Zoom Baby Brush Hog 5.5in 12bg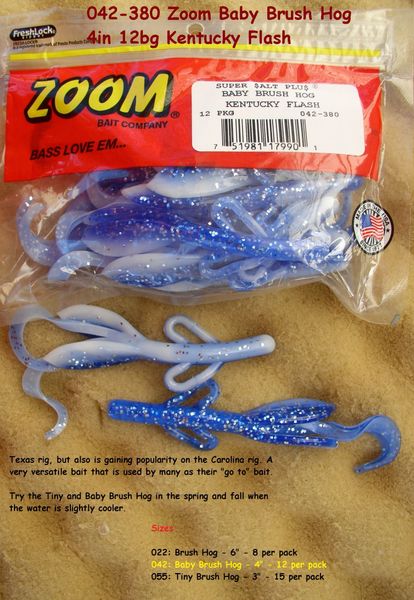 Zoom Baby Brush Hog 5.5in 12bg
Zoom Baby Brush Hog 5.5in 12bg
Not sure what to use? Try a Hog-a cross between Lizards, Craws, and a worm
Very versatile bait that can be fished in many ways.
All Zoom Baits are Salt Impregnated to make fish hold on for that extra time to get you more hook ups.
UPC:751981139004, UPC:751981179901, UPC:751981168882
Remember FREE Shipping on orders of $25 or more!