YUM YW320 Wooly Bug SMOKE RED PEPPER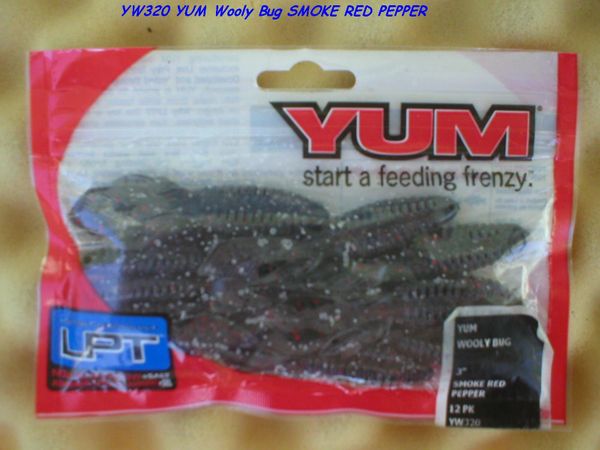 YUM YW320 Wooly Bug SMOKE RED PEPPER
YUM YW320 Wooly Bug SMOKE RED PEPPER
Key Features
Great action
Big water displacement
Enticing guide

Description
yum The YW320 Wooly Bug has it all - great action, big water displacement, enticing glide, bass-catching profile, and the most effective attractant on the market. This "total package" creature bait is fantastic flipping, pitching, or simply bumping bottom on a Texas rig for large mouth or small mouth bass.
Remember FREE Shipping on orders of $25 or more!