YUM CHRISTIE CRAW SOFT PLASTIC CRAW FISH 3.5 GREEN PUMPKIN PURPLE FLAKE YCW344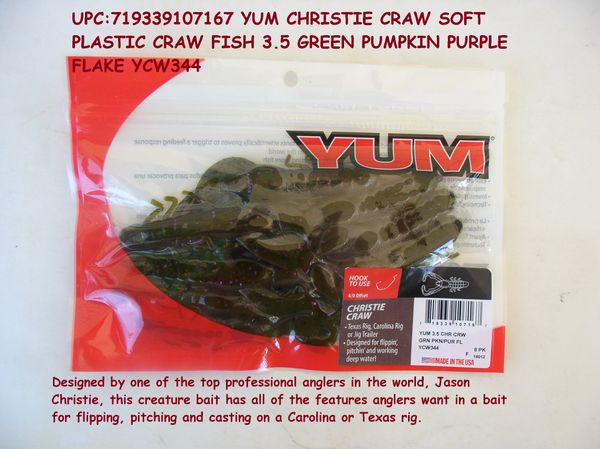 YUM CHRISTIE CRAW SOFT PLASTIC CRAW FISH 3.5 GREEN PUMPKIN PURPLE FLAKE YCW344
YUM CHRISTIE CRAW SOFT PLASTIC CRAW FISH 3.5 GREEN PUMPKIN PURPLE FLAKE YCW344
FOLLOW ME ON TWITTER
Typically ships within 1 to 4 Hours!
Description:

When Elite pro Jason Christie was asked what he wanted in a flipping and pitching bait, this is what he brought - a compact craw that swims and flails on the drop to simulate a crawfish or a baitfish. The hyper-action claws feature thicker plastic at the ends to maximize action and mimic both craws and baitfish. The Christie Craw also makes a tremendous jig trailer.

UPC:719339107167

PRICES ARE BASED ON WHAT I PAY + 10% PER ITEM, SO PRICES MAY VARY FROM ORDER TO ORDER THANK YOU KEN