Yo-Zuri Excite-A-Bite EBGS4-C Gulf Shrimp 4" Cargo Qty 5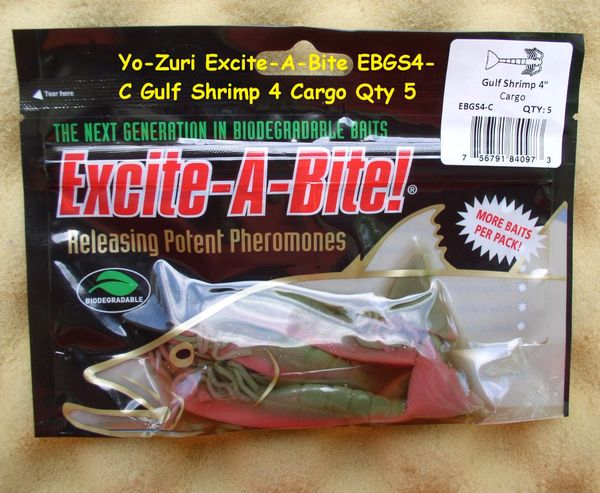 Yo-Zuri Excite-A-Bite EBGS4-C Gulf Shrimp 4" Cargo Qty 5
Yo-Zuri Excite-A-Bite EBGS4-C Gulf Shrimp 4" Cargo Qty 5
Description:
The Shrimp is the number one natural bait used by In-Shore fishermen today. In fact, the majority of the Shrimp used for bait comes from the Gulf of Mexico, which is why Excite-A-Bite made their Shrimp imitation after the large Gulf Shrimp. With its natural body, eyes and antenna, the "G" Shrimp looks like the real one. Add the Releasing Feeding Pheromones and you have all the attributes of the real thing: look, taste, action, smell and color. It is sure to fool the most wily Snook, Redfish, Sea Trout, Snapper, Grouper or Flatfish around.It can be used with or without a weight, on a jig, tipped or under a float. It all depends on your fishing method. The "G" Shrimp is one of the most versatile baits in the Excite-A-Bite product line. Try one today. UPC#756791840973, UPC:756791840904
Brand: Yo-Zuri
Product Category: Plastics
Condition: New
Remember FREE Shipping on orders of $25 or more!