Williamson Tandem 2 strong VMC 7/0 Perma Steel Hook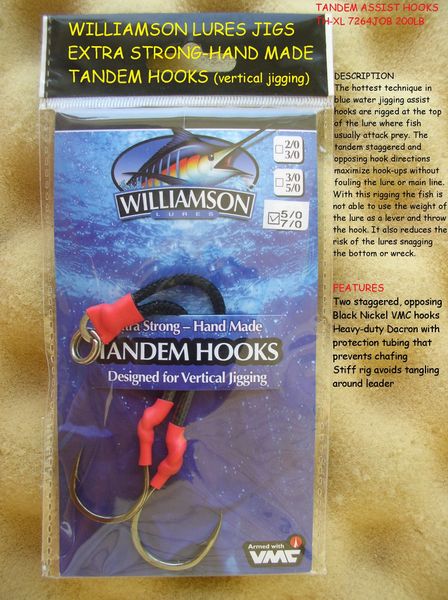 Williamson Tandem 2 strong VMC 7/0 Perma Steel Hook
Williamson Tandem 2 strong VMC 7/0 Perma Steel Hook

Description
2 strong VMC Perma Steel hooks linked by Dacron. This very efficient rig doubles your chances of hook up. Solid stainless steel ring and extra strong split ring makes this assist hook able to fight against the largest predators.

UPC:022677129655
Remember FREE Shipping on orders of $25 or more!