WEATHER MAX STAINLESS STEEL FINISH WASHERS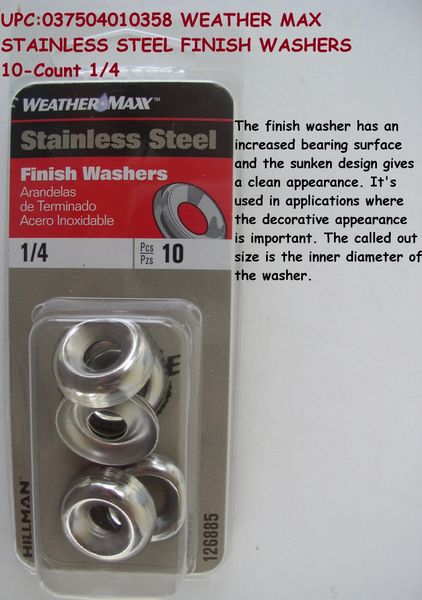 WEATHER MAX STAINLESS STEEL FINISH WASHERS
WEATHER MAX STAINLESS STEEL FINISH WASHERS
Description

The finish washer has an increased bearing surface and the sunken design gives a clean appearance. It's used in applications where the decorative appearance is important. The called out size is the inner diameter of the washer.

UPC:037504010358, UPC:037504010334, UPC:037504010327
For use with flat or oval head screws
Washers help to prevent bolts or nuts from pulling through a surface
Stainless steel material
Also called a trim or cup washer
Remember FREE Shipping on orders of $25 or more!