VMC WIDE GAP HOOKS VALUE PACK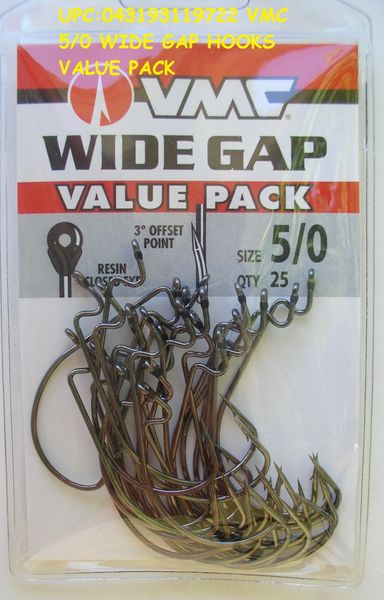 VMC WIDE GAP HOOKS VALUE PACK
VMC WIDE GAP HOOKS VALUE PACK
Designed by Bassmaster Elite Series angler Michael "Ike" Iaconelli
Resin-closed eye prevents line from slipping through
Hook point offset by 3˚ for increased hookups
The VMC Wide-Gap Hook Value Pack was designed with the help of Bassmaster Elite Series angler Michael "Ike" Iaconelli. A resin-closed eye protects your line from damage and prevents line from slipping through. The hook point is offset by 3˚ to greatly increase hookups. Per 25.
Sizes:2/0, 3/0
UPC:043193119708, UPC:043193119692, UPC:043193119722
MORE VALUE PACK HOOKS FROM LAND OF LURES 
Remember FREE Shipping on orders of $25 or more!