VMC #SSWG#2/0BNPP SPINSHOT WIDE GAP BLACK NICKLE HOOK SIZE 2/0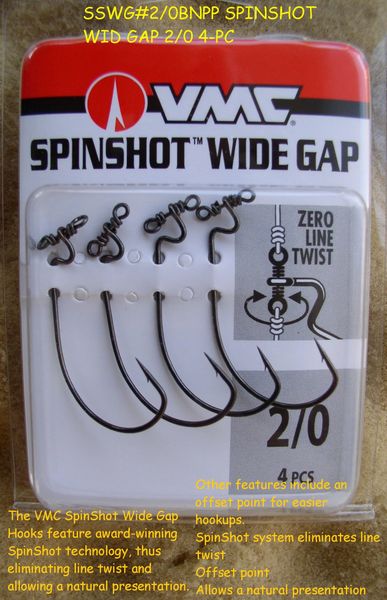 VMC #SSWG#2/0BNPP SPINSHOT WIDE GAP BLACK NICKLE HOOK SIZE 2/0
VMC #SSWG#2/0BNPP SPINSHOT WIDE GAP BLACK NICKLE HOOK SIZE 2/0

Description:

Spinshot Wide Gap Black Nickel Hook Size 2/0 by VMC. Spinshot Wide Gap Hook Black Nickel #2/0. Ready for your next trophy catch with the latest fishing gear? Complete your arsenal with quality and dependable fishing gear that will work best for your next fishing trip. Gear up with us for the fishing trip of a lifetime! UPC:043193113133, UPC:043193119203
Features:
Made with precision and quality in mind
Built to last
Designed to meet your specific needs
Brand: VMC
Part Number:SSWG#2/0BNPP
Remember FREE Shipping on orders of $25 or more!