VMC BNPP DROP DEAD WEIGHTED SPRING LOCK HOOKS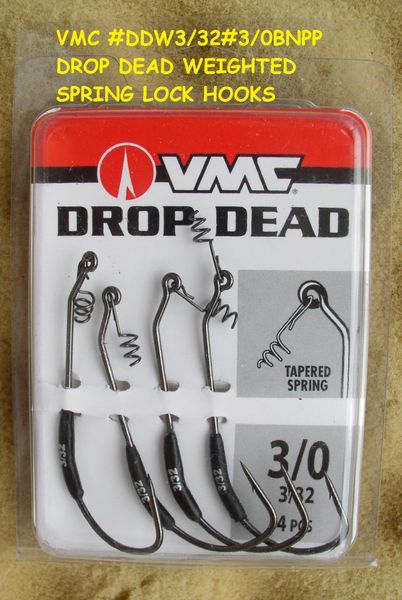 VMC BNPP DROP DEAD WEIGHTED SPRING LOCK HOOKS
VMC BNPP DROP DEAD WEIGHTED SPRING LOCK HOOKS

The Drop Dead Weighted Hooks adds the ideal action when paired with a minnow or flutter worm lure. These hooks are designed to be fished traditionally or using the drop dead technique. The weight on the hook is positioned low like a keel. Extra wide gap Tapered locking spring Easily add or remove bait without damage.

UPC:043193119197, UPC:043193119135, UPC:043193119128, UPC:043193119180, UPC:043193119166, UPC:043193119173
Remember FREE Shipping on orders of $25 or more!