VMC Ball Bearing Swivel w/Split Rings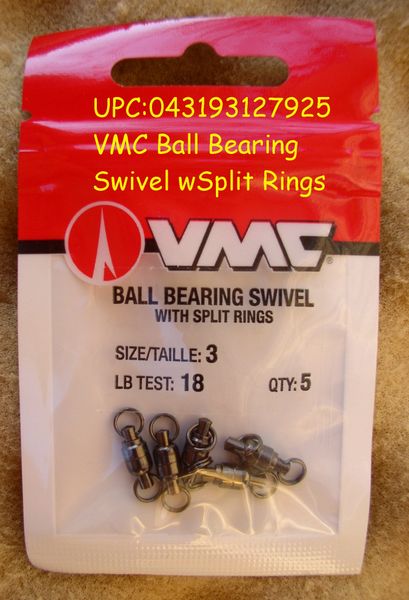 VMC Ball Bearing Swivel w/Split Rings
VMC Ball Bearing Swivel w/Split Rings
Description

Premium brass construction and a black nickel finish. Designed to have a smooth rotation and eliminates line twist.
Premium Brass Construction
Black Nickel Finish
Smooth Rotation
Eliminates Line Twist
UPC:043193127925
IF YOU WANT 1-3 PACKS ASK FOR INVOICE SHIPPING WILL BE HALF

Remember FREE Shipping on orders of $25 or more!