VICIOUS FISHING SOFT FROG GREAT FOR SMALL MOUTH BASS PO#1537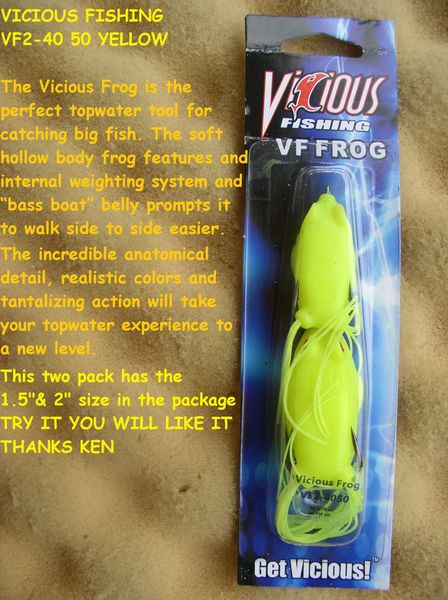 VICIOUS FISHING SOFT FROG GREAT FOR SMALL MOUTH BASS PO#1537
VICIOUS FISHING SOFT FROG GREAT FOR SMALL MOUTH BASS PO#1537

The Vicious Frog is the perfect top water tool for catching big fish. The soft hollow body frog features and internal weighting system and "bass boat" belly prompts it to walk side to side easier. The incredible anatomical detail, realistic colors and tantalizing action will take your top water experience to a new level. Size-One1.5"And One-2", 2.5" and 3"  (ALBINO).
UPC:813816001600

Frog fishing modifications, tips, and tricks to catch more bass-https://youtu.be/6oLg0SklRb4
Remember FREE Shipping on orders of $25 or more!