USA SOCKS CREW BLACK SIZE 10-13 3-PK (SPORT SERIES USA)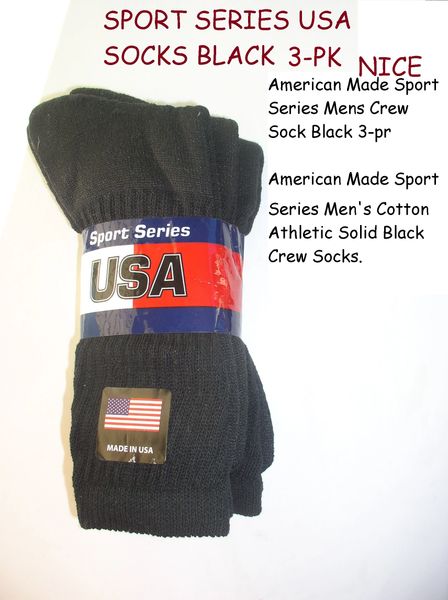 USA SOCKS CREW BLACK SIZE 10-13 3-PK (SPORT SERIES USA)
USA SOCKS CREW BLACK SIZE 10-13 3-PK (SPORT SERIES USA)
PRODUCT SUMMARY
MORE APPAREL FROM LAND OF LURES  

SPORT SERIES USA SOCKS BLACK
American Made Sport Series Mens Crew Sock Black 3-pr
American Made Sport Series Men's Cotton Athletic Solid Black Crew Socks.

Full Cushion for comfort. Formed Heel and toe for better fit. Welted top.

Sock Size: 10-13 Shoe Size: 8-12

Fabric Content: 80% Cotton 20% Nylon

Proudly made in the USA!
Remember FREE Shipping on orders of $25 or more!