Trokar Lazer Saltwater Lancet -NonOffset Circle Hooks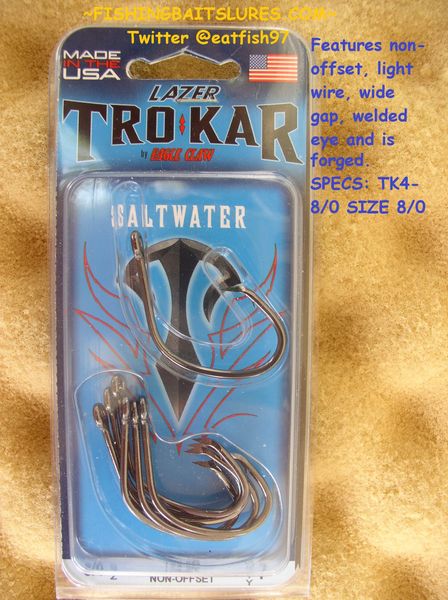 Trokar Lazer Saltwater Lancet -NonOffset Circle Hooks
Trokar Lazer Saltwater Lancet Non-Offset Circle Hooks
FOLLOW ME ON TWITTER 
Introducing, the World's First Surgically Sharpened Saltwater Hooks. In tests comparing the sharpness of Trokar hooks against other leading hooks, the Surgically Sharpened Trokar hooks consistently pierced the test medium with half the pressure required for other hooks.
The Lancet Circle hooks are a light-to-mid wire circle hook with a wide gap and welded eye. This is the Non-Offset version of the Lancet Circle. These are ideal for a myriad of species, techniques and fisheries.
UPC:047708735698, UPC:047708735766, UPC:047708735766, UPC:047708735759, UPC:047708735728, UPC:047708735711

Sizes I have:

1/0 - 14 per pack
3/0 - 12 per pack
4/0 - 12 per pack
7/0 - 8 per pack
8/0 - 7 per pack