Triple Fish Leader Wrist Spool Preminm Fluorocarbon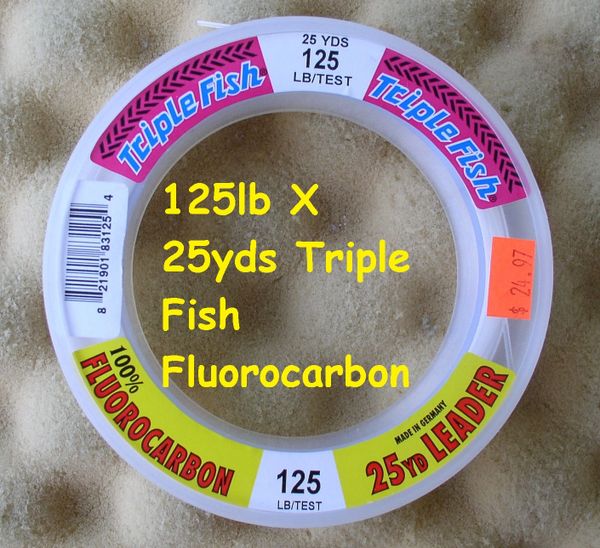 Triple Fish Leader Wrist Spool Preminm Fluorocarbon
Triple Fish Leader Wrist Spool Preminm Fluorocarbon
Description
Products include monofilaments, copolymers, and fluorocarbon lines in a large variety of strengths and spool sizes, as well as camouflage and clear leaders on wrist spools made famous by Triple Fish.

"Triple Fish has been the No. 1 choice for leader materials since the early 1980's, when we introduced the original camo line," Burkhardt said.
UPC:821901831254, UPC:815527010360, UPC:815527010339, UPC:821901800618, UPC:815527010346, UPC:815527010315, UPC:815527010308, UPC:815527010377
Remember FREE Shipping on orders of $25 or more!