Triple Fish 30 LB X 60 YD Premium Clear Leader Wrist Spool ON #SALE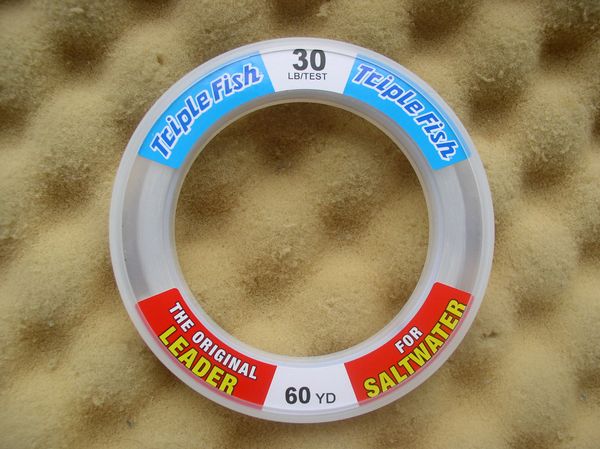 Triple Fish 30 LB X 60 YD Premium Clear Leader Wrist Spool ON #SALE
Triple Fish 30 LB X 60 YD Premium Clear Leader Wrist Spool  ON #SALE

Products include mono filaments, co polymers,  lines in a large variety of strengths and spool sizes, as well as camouflage and clear leaders on wrist spools made famous by Triple Fish.

UPC:815527010049

"Triple Fish has been the No. 1 choice for leader materials since the early 1980's, when we introduced the original camo line," Burkhardt said.

Remember FREE Shipping on orders of $25 or more!

Description:
Pick From Dropdown
Brand: Triple Fish
Part Number: ASWL0