TRIK FISH 25FLS02501 FLUOROCARBON LEADER 25 Lb.Test 25 Yard WRIST SPOOL CLEAR FISHING LINE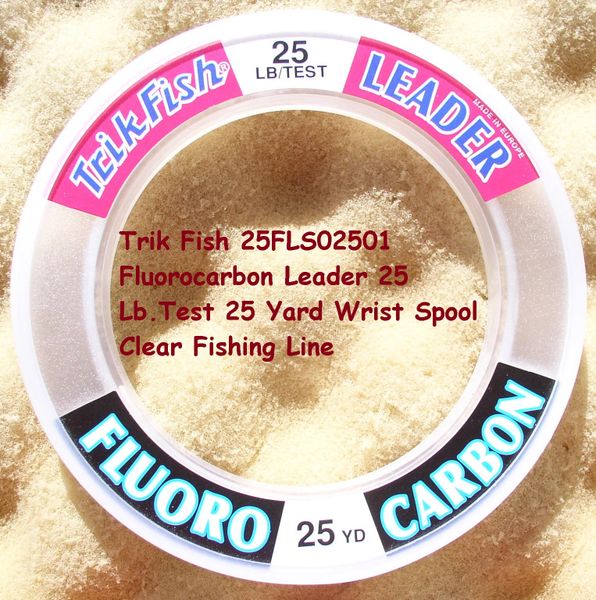 TRIK FISH 25FLS02501 FLUOROCARBON LEADER 25 Lb.Test 25 Yard WRIST SPOOL CLEAR FISHING LINE
TRIK FISH 25FLS02501 FLUOROCARBON LEADER 25 Lb.Test 25 Yard WRIST SPOOL CLEAR FISHING LINE
FOLLOW ME ON TWITTER
Typically ships within 1 to 4 Hours!
Description:
Using German technology, 100% fluorocarbon is the most abrasion resistant line, supple and easy to tie, great knot strength and crystal clear-even in higher pound test. Packaged in a user friendly wrist spool.
UPC:821901830257

PRICES ARE BASED ON WHAT I PAY + $0.50 PER ITEM, SO PRICES MAY VARY FROM ORDER TO ORDER THANK YOU KEN