THREE 1/2oz STRIKE KING SPINNER BAITS #D12CW-45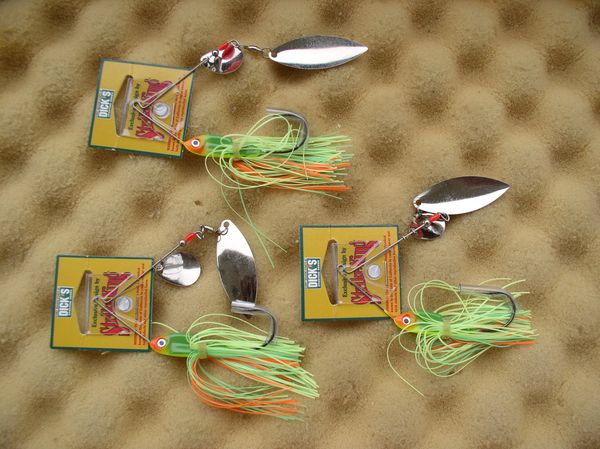 THREE 1/2oz STRIKE KING SPINNER BAITS #D12CW-45
THREE 1/2oz STRIKE KING SPINNER BAITS #D12CW-45

Strike King D12CW-45 Spinner bait (Exclusive Designed for Dicks Sporting Goods)

Product Information:
The Strike King Spinner bait rips though water with fluttering and spinning action that begs for attention. The combination of Colorado and Willow blades maximizes its vibration in the water, causing plenty of commotion to trigger strikes.

Remember FREE Shipping on orders of $25 or more!