TERMINATOR STAINLESS SPINNERBAITS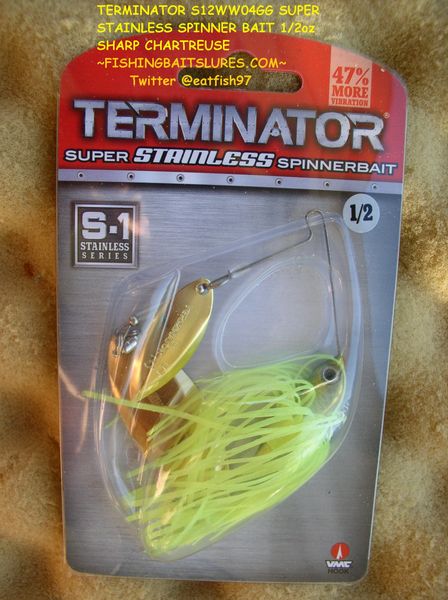 TERMINATOR STAINLESS SPINNERBAITS
TERMINATOR STAINLESS SPINNER BAITS
Description
30% Better bend resistance then traditional stainless frames. 47% More vibration than other spinnerbaits. Head designed to rip through vegetation and roll through wood without getting snagged. Painted, gold or nickel plated blades. Premium ball bearing swivel. QuickSkirt changeable premium silicone skirt. Exclusive beveled edge blade design creates more flash and baitfish look in the water. Premium VMC hook.
UPC:783136102182
SPECS: S38WW41NG CLOWN
Remember FREE Shipping on orders of $25 or more!