Team Catfish Si12 Sudden Impact Bait Jar, White, 12-ounce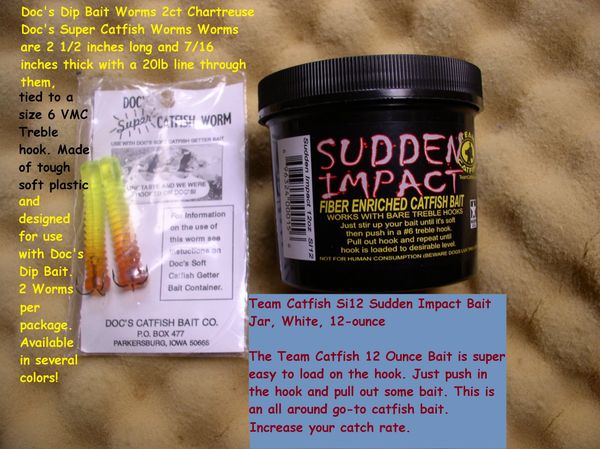 Team Catfish Si12 Sudden Impact Bait Jar, White, 12-ounce
Team Catfish Si12 Sudden Impact Bait Jar, White, 12-ounce

Description
The Team Catfish 12 Ounce Bait is super easy to load on the hook. Just push in the hook and pull out some bait. This is an all around go-to catfish bait. Increase your catch rate.
 You Get a Pack of Doc's Catfish Worm
They are 2 1/2 inches long and 7/16 inches thick with a 20lb line through them, tied to a size 6 VMC Treble hook. Made of tough soft plastic and designed for use with Doc's Dip Bait. 2 Worms per package. Available in several colors!