SWIM JIG ALL-TERRAIN 5/16oz #ATSJ538 FIRETIGER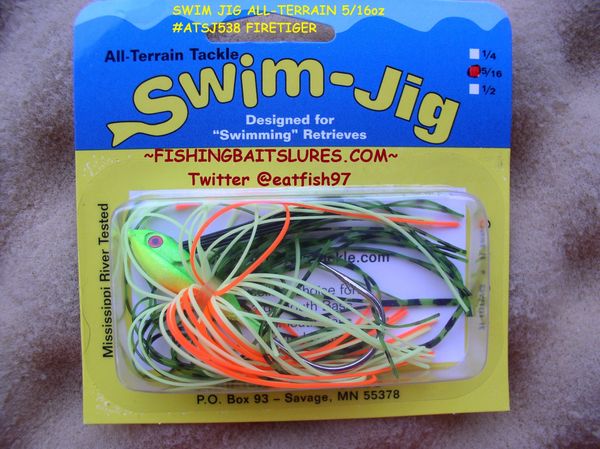 SWIM JIG ALL-TERRAIN 5/16oz #ATSJ538 FIRETIGER
SWIM JIG ALL-TERRAIN 5/16oz #ATSJ538 FIRETIGER

All Terrain Tackle Swim Jig

$4.29
The "Swim Jig" by All-Terrain Tackle has been on the market over 10 years now. After many months of research and testing we found had a jig design that would "swim" better than any other jig on the market. We not only pool tested these jigs, but brought them down to the upper pools of the Mississippi river, home of some of the original swim jig designs that nearly every other jig company just copied. In truth, all of those jigs were actually designed for drifting in the river currents. We use a 2x Mustad hook and incorporate a plastics holder on the hook shank. We are not bragging, but this jig caught more fish than any other jig we tried and has been ever since.
Key Features
5/16 oz.
Easily glides through water
Soft weed guard and a super sharp hook
UPC:836946005386
Hey if you need me to bundle some baits in my store
let me know I'm not your stingy Big Box Store
TEXT ME (980) 329-7503 AT ANY TIME THANKS KEN

Remember FREE Shipping on orders of $25 or more!