SUPER FLY SFKTL9-0X KNOT LESS TAPERED LEADER-9ft-0X FISHING MONO FLUOROCARBON LEADER MATERIAL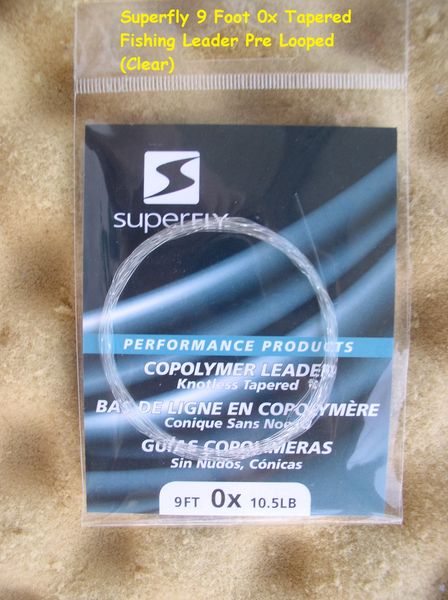 SUPER FLY SFKTL9-0X KNOT LESS TAPERED LEADER-9ft-0X FISHING MONO FLUOROCARBON LEADER MATERIAL
SUPER FLY SFKTL9-0X KNOT LESS TAPERED LEADER-9ft-0X FISHING MONO FLUOROCARBON LEADER MATERIAL

Description
Super fly sfktl9-0x kntlss tprd ldr-9ft-0x fishing monofluoro leader materialthis performance co polymer knot less tapper ed leader is the perfect blend of strength and flexibility making it ideal for almost all fly fishing applications and conditions.

9'. 10. 5 lb. Test.
Remember FREE Shipping on orders of $25 or more!