STRIKE KING TOP WATER HOLLOW PLASTIC SEXY FROG BAIT SFKVD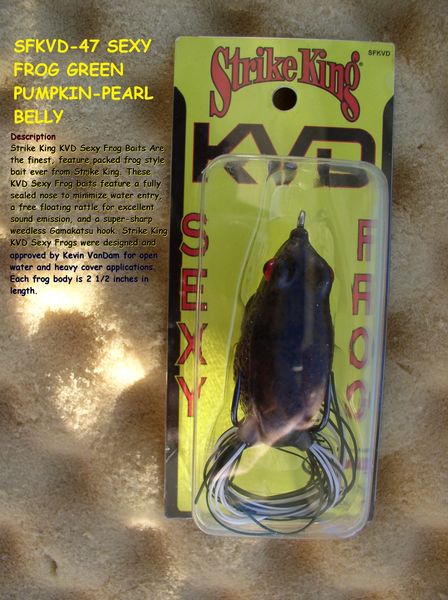 STRIKE KING TOP WATER HOLLOW PLASTIC SEXY FROG BAIT SFKVD
STRIKE KING TOP WATER HOLLOW PLASTIC SEXY FROG BAIT SFKVD

Description
Strike King KVD Sexy Frog Baits Are the finest, feature packed frog style bait ever from Strike King. These KVD Sexy Frog baits feature a fully sealed nose to minimize water entry, a free floating rattle for excellent sound emission, and a super-sharp weedless Gamakatsu hook. Strike King KVD Sexy Frogs were designed and approved by Kevin VanDam for open water and heavy cover applications. Each frog body is 2 1/2 inches in length.

Each package contains ine lure.
Cool Modifications to Topwater Frogs for Bass-https://youtu.be/XrNIV1VpqjM

Remember FREE Shipping on orders of $25 or more!