STRIKE KING SILICONE SKIRT, 3-PACK (FOR SPINNER AND BUZZBAITS)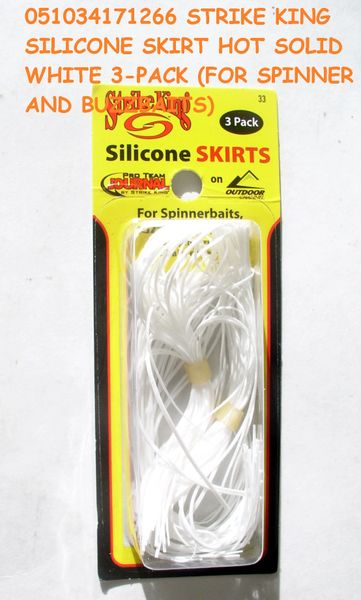 STRIKE KING SILICONE SKIRT, 3-PACK (FOR SPINNER AND BUZZBAITS)
STRIKE KING SILICONE SKIRT, 3-PACK (FOR SPINNER AND BUZZBAITS)
DESCRIPTION:
Replacement Skirts. Vibrant Diamond Dust and HOT SOLID silicone skirts with fish attracting appeal. Save those baits - a replacement skirt can extend the life of your spinner and buzzbaits. These are the best undulating skirts in the industry. Quality construction as with all of our products. UPS:051034171266
Color: Hot Solid White
Replacement Skirts
3 per Pack
Diamond Dust & Silicone
Freshwater Skirts
Remember FREE Shipping on orders of $25 or more!