Strike King Series 3 Extra Deep Crank bait 7/16oz 10ft Plus Orange Belly Craw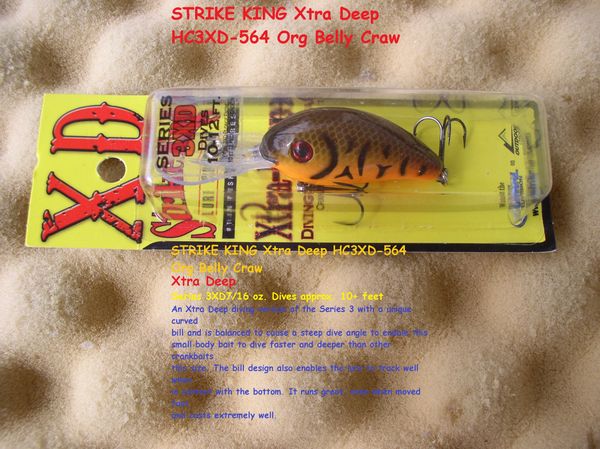 Strike King Series 3 Extra Deep Crank bait 7/16oz 10ft Plus Orange Belly Craw
Strike King Series 3 Extra Deep Crank bait 7/16oz 10ft Plus Orange Belly Craw

[HC3XD-564]

Description

Strike King Series 3 Extra Crank bait
Features a unique curved bill and is balanced to cause a steep dive angle to enable this small body bait to dive faster and deeper than other crank baits this size. The bill design also enables the lure to track well when in contact with the bottom.
Remember FREE Shipping on orders of $25 or more!