STRIKE KING RAGE TAIL RAGE TWIN TAIL MENACE - WATERMELON RED FLAKE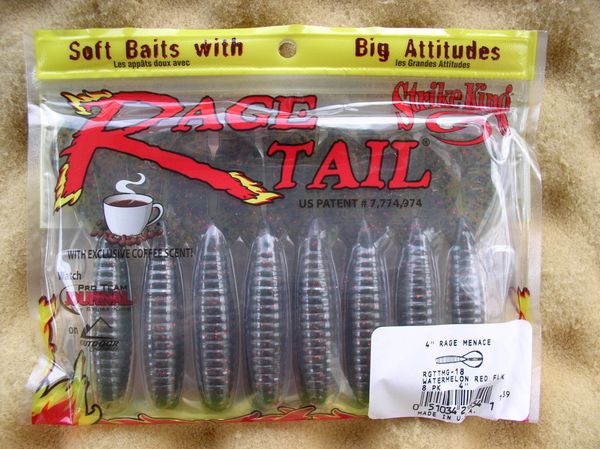 STRIKE KING RAGE TAIL RAGE TWIN TAIL MENACE - WATERMELON RED FLAKE
STRIKE KING RAGE TAIL RAGE TWIN TAIL MENACE - WATERMELON RED FLAKE
Description
Each Rage Tail lure has a unique and exclusive tail design and is engineered like no other soft plastic bait. Each is designed with a specific purpose and uses customized hi-grade plastics for superior action. You won't believe the splash, noise or other action that each Rage Tail has!
UPC:051034218541
Works great flipping, as a jig trailer. It can be rigged vertically or horizontally and is the best swim jig trailer on the market. 8 per package.
Remember FREE Shipping on orders of $25 or more!