STRIKE KING RAGE TAIL RAGE TWIN TAIL MENACE 4 INCH #RGTTMG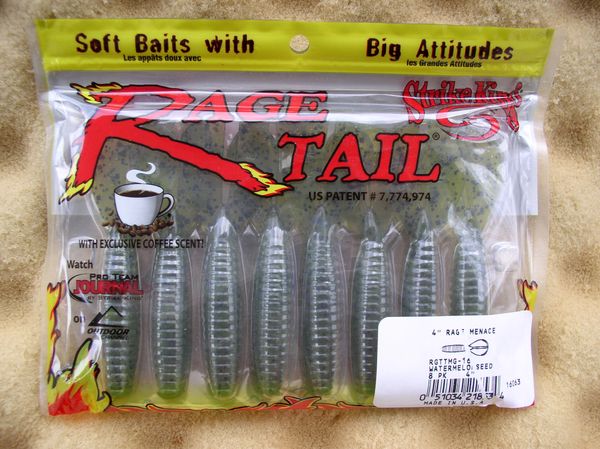 STRIKE KING RAGE TAIL RAGE TWIN TAIL MENACE 4 INCH #RGTTMG
STRIKE KING RAGE TAIL RAGE TWIN TAIL MENACE 4 INCH #RGTTMG
Description
The Strike King Rage Twin Tail Menace Grub is a addition to Strike King's tremendous Rage Tail line of baits. Featuring a customized high-grade plastic for superior action, you can fish it on a jig head with light line like you would with a traditional grub, or you can also fish it as a swim jig or regular jig trailer. Its rage tail has a beveled edge that helps it produce its enticing action. Available in a variety of colors to help match the forage in your local waters, the Strike King Rage Twin Tail Menace Grub!  UPC:051034218534, UPC:051034218565
Specifications:
Strike King Rage Menace Soft Lure
Color: Watermelon Seed
Length: 4" 
Quantity: 8
Works great flipping, as a jig trailer. It can be rigged vertically or horizontally and is the best swim jig trailer on the market. 8 per package.

Remember FREE Shipping on orders of $25 or more!