STRIKE KING PRO MODEL SERIES HC5 CRANK BAIT DIVES TO 12 FEET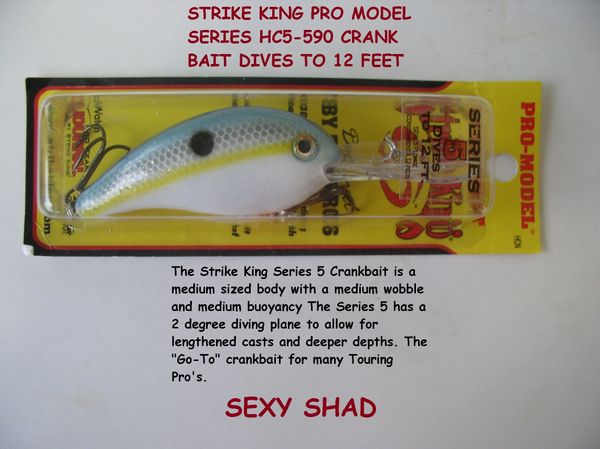 STRIKE KING PRO MODEL SERIES HC5 CRANK BAIT DIVES TO 12 FEET
STRIKE KING PRO MODEL SERIES HC5 CRANK BAIT DIVES TO 12 FEET
Description
The Strike King Series 5 Crankbait is a medium sized body with a medium wobble and medium buoyancy The Series 5 has a 2 degree diving plane to allow for lengthened casts and deeper depths. The "Go-To" crankbait for many Touring Pro's.

 UPC:051034193237,  UPC:051034160123

Model Size Weight Dive Depth Class Hooks
Series 5 (HC5) 2.6" 1/2oz 10'-13' Floating #4 Hooks
Strike King Series 5 Crankbait Catch  https://youtu.be/oyHgfbng4Ms

Remember FREE Shipping on orders of $25 or more!