STRIKE KING PRO MODEL SERIES 1 RED CRAW FISH DIVES 2-5ft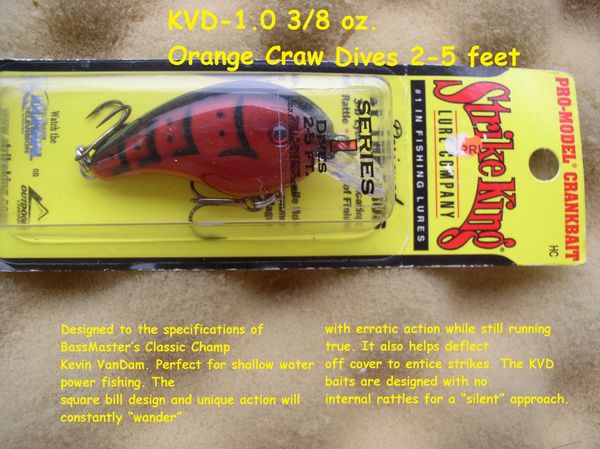 STRIKE KING PRO MODEL SERIES 1 RED CRAW FISH DIVES 2-5ft
STRIKE KING PRO MODEL SERIES 1 RED CRAW FISH DIVES 2-5ft

Description

All Pro-Model crank baits feature lifelike 3-D eyes and free floating rattles. UPC:051034181180

Strike King Series 1 A small, shallow diver with high buoyancy, the Series 1 is designed to be thrown around heavy cover. The square lip design makes it excellent for deflecting off of cover and triggering reaction strikes.
Remember FREE Shipping on orders of $25 or more!