STRIKE KING PREMIER PLUS SPINNER BAITS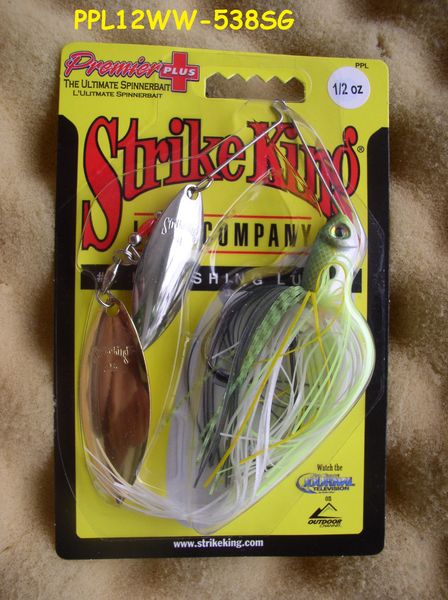 STRIKE KING PREMIER PLUS SPINNER BAITS
STRIKE KING PREMIER PLUS SPINNER BAITS
PREMIER PLUS
Spinner baits featuring the Perfect Skirt with
Magic Tails and Sabre Point Trailer Hook
Strike King's top-of-the line spinner bait includes the exciting new Perfect Skirt
that blooms wide and even, and the exclusive Magic Tails serve as a trailer while
together they give more action than typical skirts. The color patterns match the
head of the lure and create an appealing and natural look to the fish.
MORE SPINNERBAITS FROM LAND OF LURES  
UPC:051034203042, UPC:051034192797, UPC:051034203004, UPC:051034174052, UPC:051034202984, UPC:051034203066, UPC:051034174212, UPC:051034195682
Remember FREE Shipping on orders of $25 or more!