STRIKE KING KVD SQUARE BILL PRO-MODEL 2.5in CRANK BAIT BLUEGILL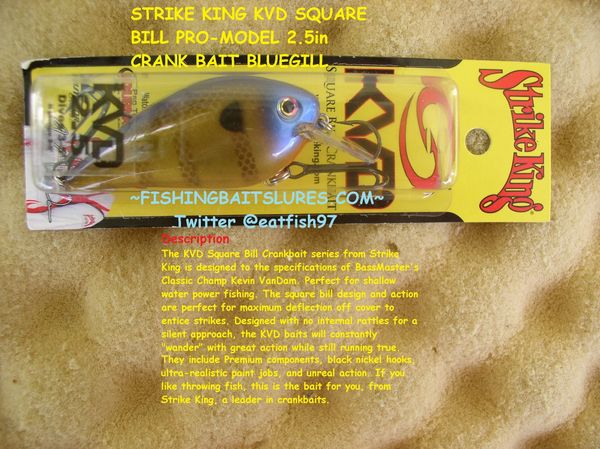 STRIKE KING KVD SQUARE BILL PRO-MODEL 2.5in CRANK BAIT BLUEGILL
STRIKE KING KVD SQUARE BILL PRO-MODEL 2.5in CRANK BAIT BLUEGILL

Description
The KVD Square Bill Crankbait series from Strike King is designed to the specifications of BassMaster's Classic Champ Kevin VanDam. Perfect for shallow water power fishing. The square bill design and action are perfect for maximum deflection off cover to entice strikes. Designed with no internal rattles for a silent approach, the KVD baits will constantly "wander" with great action while still running true. They include Premium components, black nickel hooks, ultra-realistic paint jobs, and unreal action. If you like throwing fish, this is the bait for you, from Strike King, a leader in crankbaits.

UPC:051034210262

Specifications

622 - Bluegill
Size: 2.5in
Model: HCKVDS2.5-622
Remember FREE Shipping on orders of $25 or more!