STORM WSS02PRL WILD EYE SWIM SHAD FISHING LURE (Size- 2in)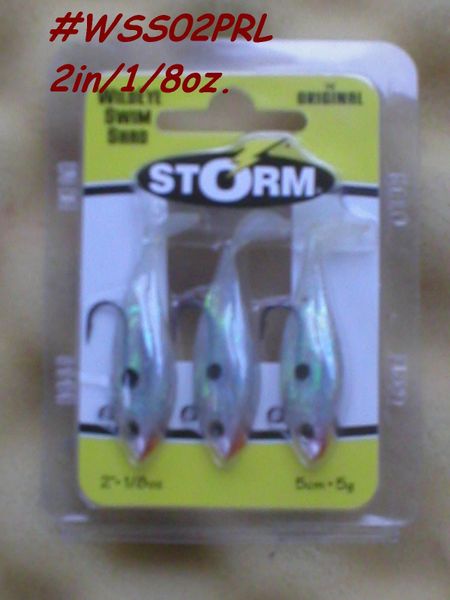 STORM WSS02PRL WILD EYE SWIM SHAD FISHING LURE (Size- 2in)
STORM WSS02PRL WILD EYE SWIM SHAD FISHING LURE (Size- 2in)

Description
Tough, yet soft outer body, to give it the feel that matches the life-like swimming action. Internal weights for ideal swimming action and long casting. Paired with a variety of colors and patterns with holographic swimming' flash foil for added visibility. I-Bolt Holographic Wild Eye. Fish don't stand a chance. 3 per pack.
Features:
Secure I-Bolt holographic Wild Eye
Life-like swimming action
Holographic swimming' flash foil
Tough, yet soft outer body
Weighted internally, for ideal swimming action
Specifications:
WSS02
Body Length - 2"
Weight - 1/8 oz.
WSS03
Body Length - 3"
Weight - 1/4 oz.
WSS04
Body Length - 4"
Weight - 7/16 oz.

UPC:039984915345

Remember FREE Shipping on orders of $25 or more!