STORM #WLST06 WILD EYE LIVE TROUT BAIT 6in NATURAL SOFT PLASTIC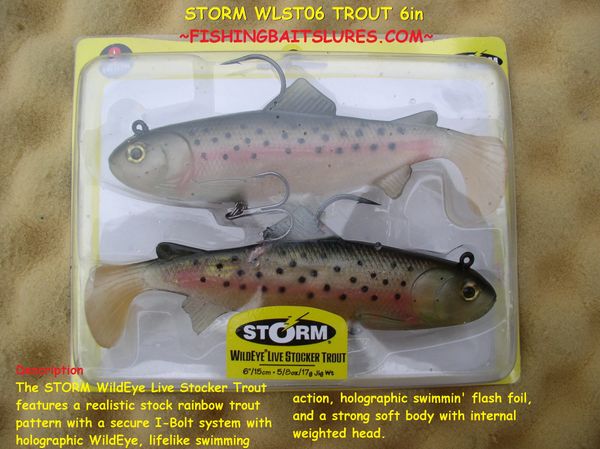 STORM #WLST06 WILD EYE LIVE TROUT BAIT 6in NATURAL SOFT PLASTIC
STORM #WLST06 WILD EYE LIVE TROUT BAIT 6in NATURAL SOFT PLASTIC
Description
The STORM Wild Eye Live Stoker Trout features a realistic stock rainbow trout pattern with a secure I-Bolt system with holographic Wild Eye, lifelike swimming action, holographic swimmin' flash foil, and a strong soft body with internal weighted head.
Features:
Natural color patterns Secure I-Bolt system holographic Wild Eye Rigged with a superior VMC needle point back hook.
UPC#039984920462

Remember FREE Shipping on orders of $25 or more!