STORM WILDEYE PRO CURL TAIL (WPCT55)PRL-PEARL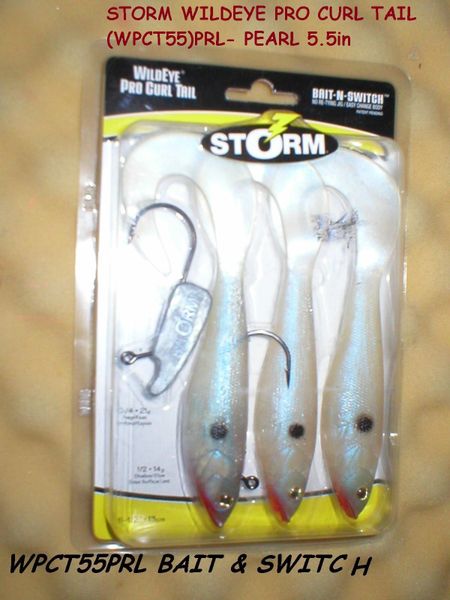 STORM WILDEYE PRO CURL TAIL (WPCT55)PRL-PEARL
STORM WILD EYE PRO CURL TAIL (WPCT55)PRL-PEARL
Description
A quick-change top-slot lets you switch jig heads for a streamlined, more lifelike rig in less time. Holographic WildEyes present a clear target for predators. Balanced for leveled swimming with a translucent finish. Each pack includes three heads and three bodies.

Features
Qty STORM Pack Action Length Weight Color
1 WildEye Pro Curl Tail (WPCT45)PRPRL
3 Pack
Swimbait 5.5in
Weighted Hooks-3/4oz 1/2oz
Color:Purple Pearl

UPC#039984109218

Remember FREE Shipping on orders of $25 or more!