STORM WILD EYE SUNFISH WLSF FISHING LURE (Size- 3in)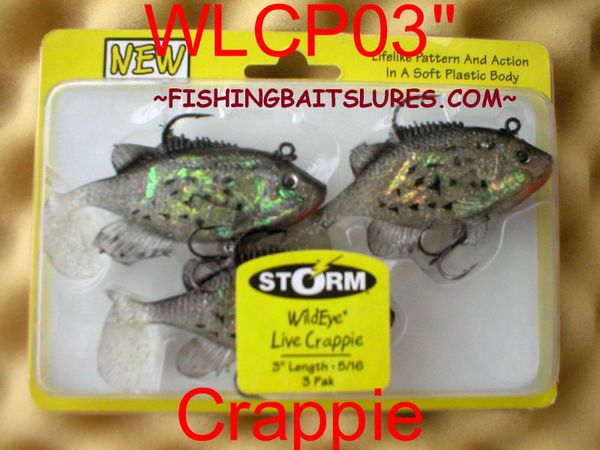 STORM WILD EYE SUNFISH WLSF FISHING LURE (Size- 3in)
STORM WILD EYE SUNFISH WLSF FISHING LURE (Size- 3in)

Description:
Natural color patterns. Secure I-Bolt system holographic Wild Eye. Rigged with a superior VMC needle point hook & treble belly hook. Life-like swimming action. Holographic swimming' flash foil. Tough, yet soft outer body. Weighted internally, for ideal swimming action.
SPECS: WLCP03 3" 5/16OZ 3PK
Color: 3" 5/16OZ 3PK
UPC#039984080579
Remember FREE Shipping on orders of $25 or more!