STORM WILD EYE PIKE 4in X 3/16oz WLPK04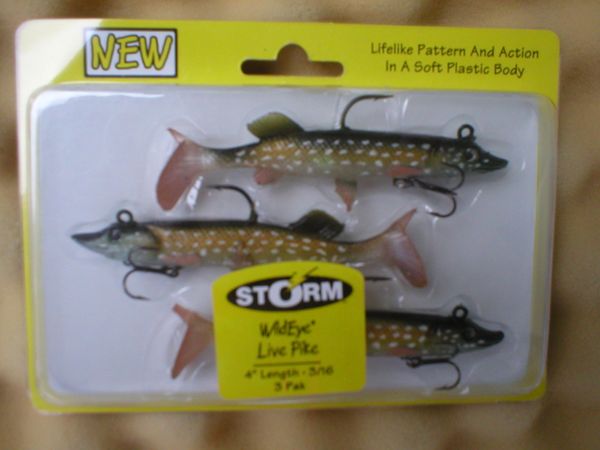 STORM WILD EYE PIKE 4in X 3/16oz WLPK04
STORM WILD EYE PIKE 4in X 3/16oz WLPK04
Description:

Natural color patterns. Secure I-bolt system holographic Wildeye. Rigged with a superior VMC needle point hook and treble belly hook. Life-like swimming action. Holographic swimmin' flash foil. Tough, yet soft outer body. Weighted internally, for ideal swimming action. UPC#039984009723
Manufacturer    Storm
Lure Weight    3/16 oz
Color    Pike
Length    4"
Model    WLPK04
Remember FREE Shipping on orders of $25 or more!