STORM WILD EYE LIVE MULLET BAIT 6 3/4in NATURAL SOFT PLASTIC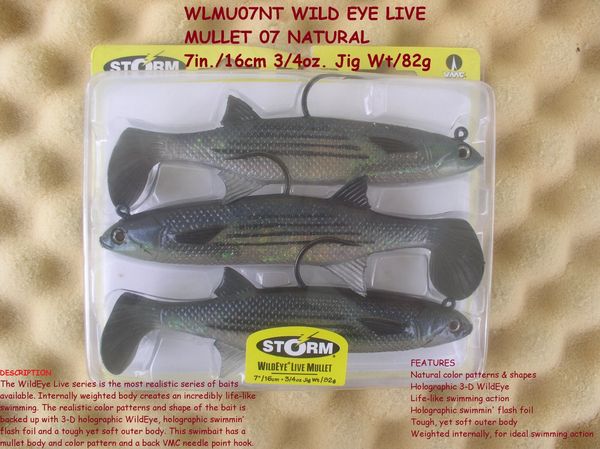 STORM WILD EYE LIVE MULLET BAIT 6 3/4in NATURAL SOFT PLASTIC
STORM WILD EYE LIVE MULLET BAIT 6 3/4in NATURAL SOFT PLASTIC
FOLLOW ME ON TWITTER
Typically ships within 1 to 4 Hours!
 Description
The Wild Eye Live series is the most realistic series of baits available. Internally weighted body creates an incredibly life-like swimming. The realistic color patterns and shape of the bait is backed up with 3-D holographic Wild Eye, holographic swimming' flash foil and a tough yet soft outer body. This swim bait has a mullet body and color pattern and a back VMC needle point hook.  UPC:039984087004
Features:
Natural color patterns Secure I-Bolt system holographic Wild Eye Rigged with a superior VMC needle point back hook.
PRICES ARE BASED ON WHAT I PAY + 10% PER ITEM, SO PRICES MAY VARY FROM ORDER TO ORDER THANK YOU KEN