STORM WIGGLE WART SERIES CRANKBAIT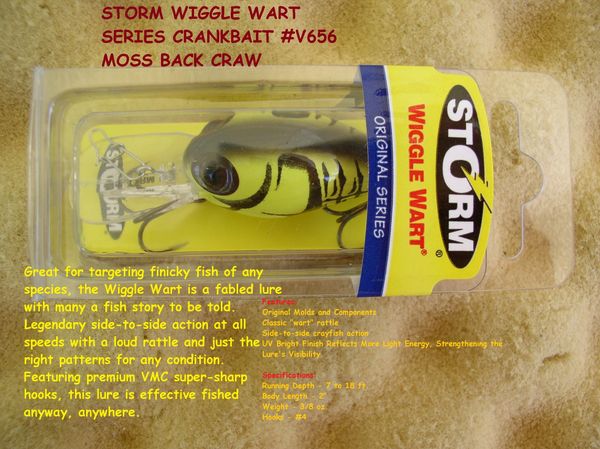 STORM WIGGLE WART SERIES CRANKBAIT
STORM WIGGLE WART SERIES CRANKBAIT #V656 MOSS BACK CRAW

Description

Great for targeting finicky fish of any species, the Wiggle Wart is a fabled lure with many a fish story to be told. Legendary side-to-side action at all speeds with a loud rattle and just the right patterns for any condition. Featuring premium VMC super-sharp hooks, this lure is effective fished anyway, anywhere.
Features:
Original Molds and Components
Classic "wart" rattle
Side-to-side crayfish action
UV Bright Finish Reflects More Light Energy, Strengthening the Lure's Visibility
Specifications:
Running Depth - 7 to 18 ft.
Body Length - 2"
Weight - 3/8 oz.
Hooks - #4
UPC:039984126468
Remember FREE Shipping on orders of $25 or more!