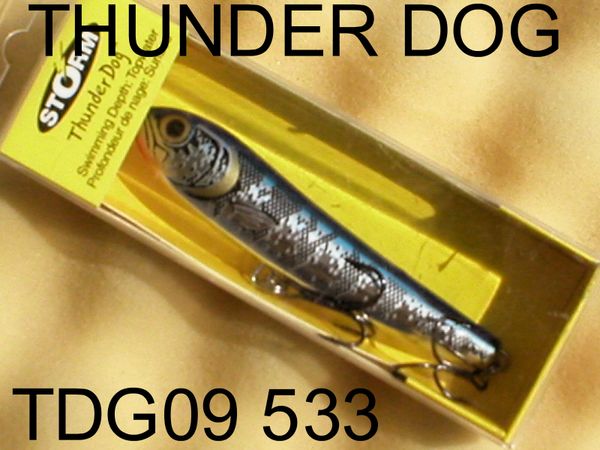 STORM THUNDER DOG TDG09
STORM THUNDER DOG TDG09
Description
Storm Thunder Dog Freshwater Series. The new, smaller-sized Thunder Dog brings a popular top water lure to the freshwater game. Thunder Dog covers the water with ease, gliding back and forth like a dragnet in pursuit of the most wanted game fish.

Thunder Dog of Storm is ideal wobblier surface wobble method "walk - the - dog". Its design is specifically designed for long haul.
Key Features
Provides incredible "walk the dog" action
Features durable ABS body design for years of use
Superior Mustad hooks for quick hook sets
Brightly painted colors entice fish
Remember FREE Shipping on orders of $25 or more!