STORM SALTWATER RATTLIN CHUG BUG 3/8oz 3 1/4 RED HEAD Md#: CBS08-1375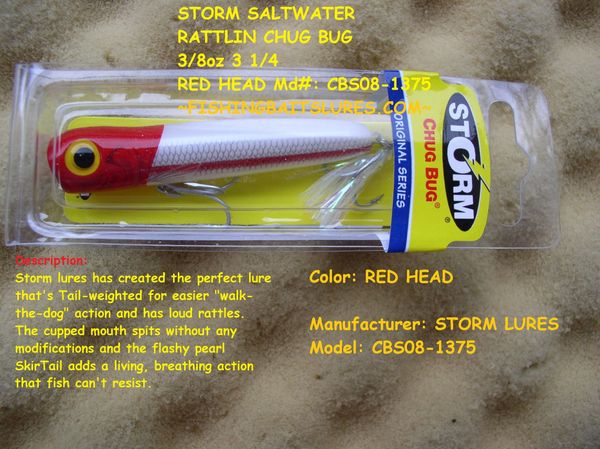 STORM SALTWATER RATTLIN CHUG BUG 3/8oz 3 1/4 RED HEAD Md#: CBS08-1375
STORM SALTWATER RATTLIN CHUG BUG 3/8oz 3 1/4 RED HEAD Md#: CBS08-1375

Description:

Storm lures has created the perfect lure that's Tail-weighted for easier "walk-the-dog" action and has loud rattles. The cupped mouth spits without any modifications and the flashy pearl SkirTail adds a living, breathing action that fish can't resist.
Color: RED HEAD

Manufacturer: STORM LURES
Model: CBS08-1375

UPC:039984918247
Remember FREE Shipping on orders of $25 or more!