STORM RATTLE HOT CRAW #RCT04BKCCW BLACK / CHARTREUSE COLOR 4" 8-PK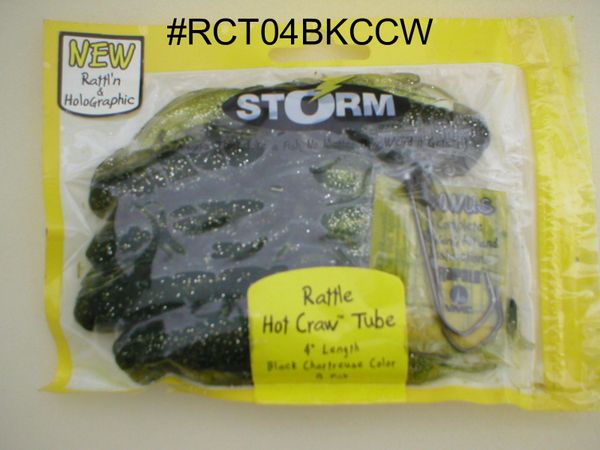 STORM RATTLE HOT CRAW #RCT04BKCCW BLACK / CHARTREUSE COLOR 4" 8-PK
STORM RATTLE HOT CRAW #RCT04BKCCW BLACK / CHARTREUSE COLOR 4" 8-PK
FOLLOW ME ON TWITTER
Typically ships within 1 to 4 Hours!
Description:
HARD TO FIND
Includes 2 Rapala VMC football jigs & rigging instructions. Salt impregnated body, naturalistic colors, Aniseed Bioscent, tentacles extrude down both sides, hand painted eyes, rattle chamber, holographic swimmin' flash foil, PVC strong material with added blocking agent.
Features
Includes 2 premium Rapala VMC needle point jig hooks and rigging instructions
2 hooks per package
Brand: Storm
Product Category: Plastics
Condition: New
SKU: 63919
UPC: 039984102066
EAN: 0039984102066
ASIN: B00019N33G

PRICES ARE BASED ON WHAT I PAY + $0.50 PER ITEM, SO PRICES MAY VARY FROM ORDER TO ORDER THANK YOU KEN