STORM #WLSH04 WILD EYE LIVE SHINER FISHING LURE (Shiner, Size- 4)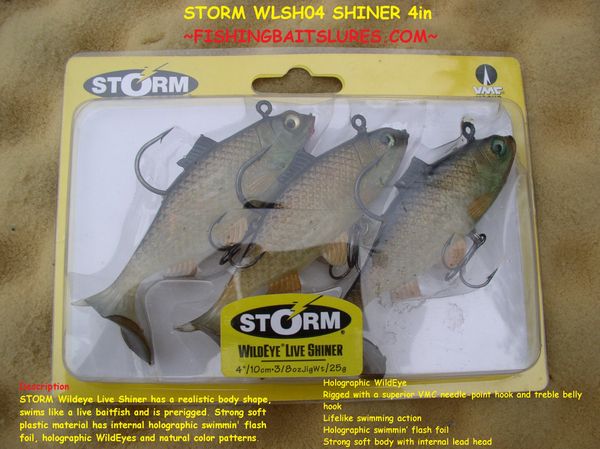 STORM #WLSH04 WILD EYE LIVE SHINER FISHING LURE (Shiner, Size- 4)
STORM #WLSH04 WILD EYE LIVE SHINER FISHING LURE (Shiner, Size- 4)

Description:

STORM Wild-eye Live Shiner has a realistic body shape, swims like a live bait fish and is prerigged. Strong soft plastic material has internal holographic swimmin' flash foil, holographic Wild Eyes and natural color patterns.

Natural color patterns
Holographic Wild Eye
Rigged with a superior VMC needle-point hook and treble belly hook
Lifelike swimming action
Holographic swimmin' flash foil
Strong soft body with internal lead head

UPC#039984009754

Remember FREE Shipping on orders of $25 or more!