STORM BIG BASS SQUARE CRANKBAIT WITH RED SURE SET HOOK FIRE TIGER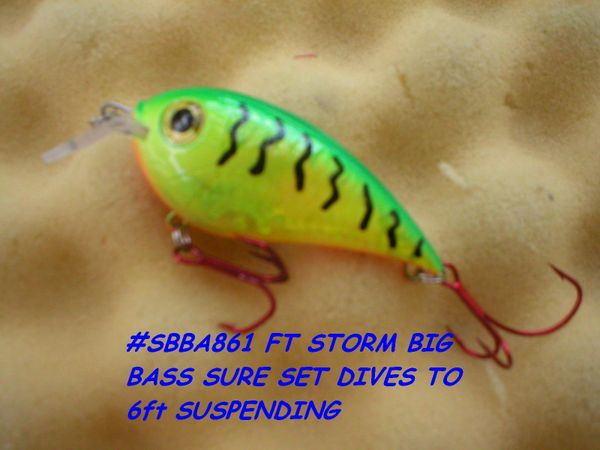 STORM BIG BASS SQUARE CRANKBAIT WITH RED SURE SET HOOK FIRE TIGER
STORM BIG BASS SQUARE CRANK BAIT WITH RED SURE SET HOOK
Description
Storm Big Bass Square Crankbait Fire Tiger
Item Number: BBS06
UPC:039984112737

The outstanding design of the Storm Big Bass Square includes an external scale pattern with holographic body and eyes.

Features:
Subtle wobble action
Loud rattle
2` long
Weighs 3/8 oz.

Remember FREE Shipping on orders of $25 or more!