SPRO SPSTLSRN-8-6 POWER SPLIT RINGS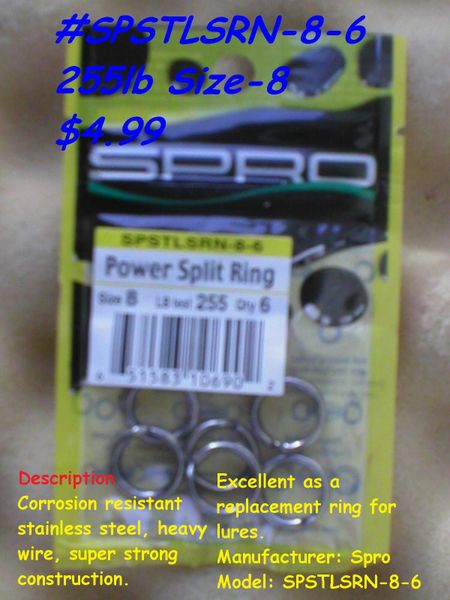 SPRO SPSTLSRN-8-6 POWER SPLIT RINGS
SPRO SPSTLSRN-8-6 POWER SPLIT RINGS

Description
Corrosion resistant stainless steel, heavy wire, super strong construction.
Excellent as a replacement ring for lures.
Manufacturer: Spro

Model: SPSTLSRN-8-6
UPC: 651583106902
Country Of Origin: Made in JP
SPRO Power Split Rings are made of only the finest materials for your power fishing needs. Heavy Duty - Quality made by SPRO

Size Test LB Pack Size ea
5 90 10
6 150 8
7 185 6
8 255 6
Remember FREE Shipping on orders of $25 or more!